Are Your Data Backup Processes and Technology designed to evolve?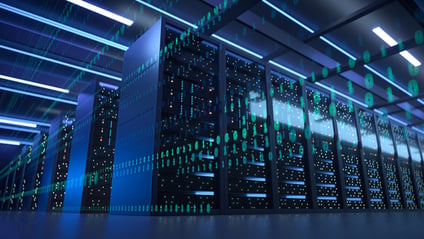 When it comes to data backup, there is one undeniable truth, your data is growing and your processes and technology need to be built to evolve and support that data growth. Every day your data volumes grow, your technology ages and your requirements change. You may not notice these changes day to day or month to month but year to year, if you look, you will see how things have changed.
When I speak with customers, what I tend to see is companies that invested in a backup system years ago, set it up and for the most part forgot about it.
They spin to tape, store the tape and repeat. Over and over, trusting that when the time comes their data will be on that tape and ready for recovery. I can't tell you the number of times IT professionals have told me, "I'm not even confident we could recover from our tapes". That's a scary statement at a time when "data" is a company's most valuable asset and is increasingly under attack.
If this situation sounds familiar to you, it's time to think about evolving.
More Data, More Technology, More Complicated
Data growth is happening all the time, some is conscious and intentional while some is not. With the increasing value of analytics, most companies are gathering and retaining as much data as they possibly can, even if they don't see an immediate need for it. They would rather have it available for data mining, and never use it, than delete it and wish they still had it. In addition, new government and industry compliance requirements often result in more data retention and longer-term storage. And even when you think you are not actively creating data, your system log files continue to grow. All of this adds complexity to your data backup processes and technology.
Complicating the data volume growth can be the evolution of technology within your business. As you upgrade to newer technologies, your older backup systems may not be compatible with the new technologies. For instance, your old back system may not be capable of supporting your data in a single or multi-cloud environment and the reverse can also hold true. If you are still leveraging an older technology, maybe an old ERP system, your new backup technology may not be compatible. The result of these two scenarios tends to be multiple backup technologies for your team to manage to support a diverse application and hardware environment.
Given that more data and more technology mean more complicated, you can also assume that it will be more expensive to manage. Companies that find themselves in this situation should consider reevaluating and developing a more holistic strategy.
More Data, More Time for Backups (and recovery)
Then there is the relationship between data and time required for backups and recovery. The more data you have the longer it takes for a backup process to run. Often the backup process will require that the system be taken out of production while the backup runs or if it is not out of production, the backup process will slow performance. As a result, many backup processes are run at night when production is down or there are fewer people accessing the system.
This overnight backup process is great unless you have older (slower) backup technology that prevents the backups from completing during the overnight hours. We have one customer that could not complete backups overnight, so they were selectively skipping servers each day in order to complete the process within the allocated time.
In addition to the long backup times, comes slow recovery times. As a rule, tape backups will take 4x as long to restore as they did to backup. Think about that when you are evaluating your ability to meet recovery time objectives. That bargain backup solution won't seem like such a bargain when you need to recover data and it is taking longer than expected.
Racksquared Makes Backups for "More Data" Manageable
The combination of our expertise and the latest data backup technologies enables us to create a solution that meets your specific business needs. Check out our Cloud Backup solutions and see how Racksquared can protect your business.