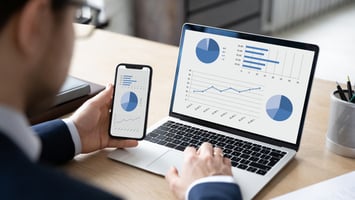 According to the CRC Group's June 2022 Cyber Redy Index, in Q2 2022, 82% of companies that renewed their cyber insurance had a price increase greater than 20% and of those 44% had an increase of 50% or more. Maybe most shocking is that in recent months 1 in 4 had increases greater than 100%.
These increases have companies questioning whether buying insurance still makes sense. However, self-insuring is a risky business so here is what we are telling our customers.
Check the front door
IT departments have shored up the obvious entry points like firewalls and routers but that doesn't stop cyber criminals from testing them. Your best defense is to check the "doors" and address weak points before a hacker does. A simple network assessment, often done at no charge by insurance and credit card companies, will aid you in proactively identifying ports that should not be open, firewall vulnerabilities, unpatched servers, outdated operating systems and other risks. You can then use the results of the assessment to eliminate vulnerabilities before applying for insurance.